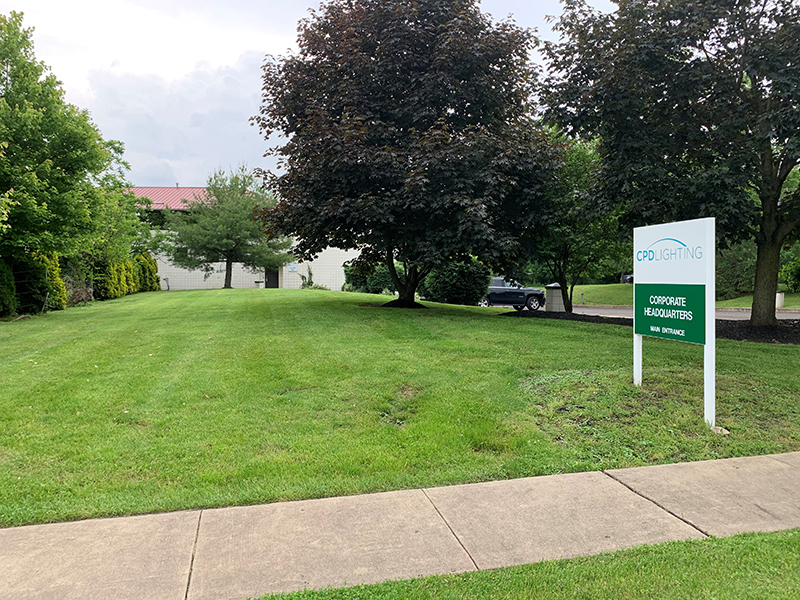 CPD Lighting Showroom (by apt only)
239 Main Street
Shop 102
East Greenville, PA 18041
info@cpdlighting.com | 215-361-6100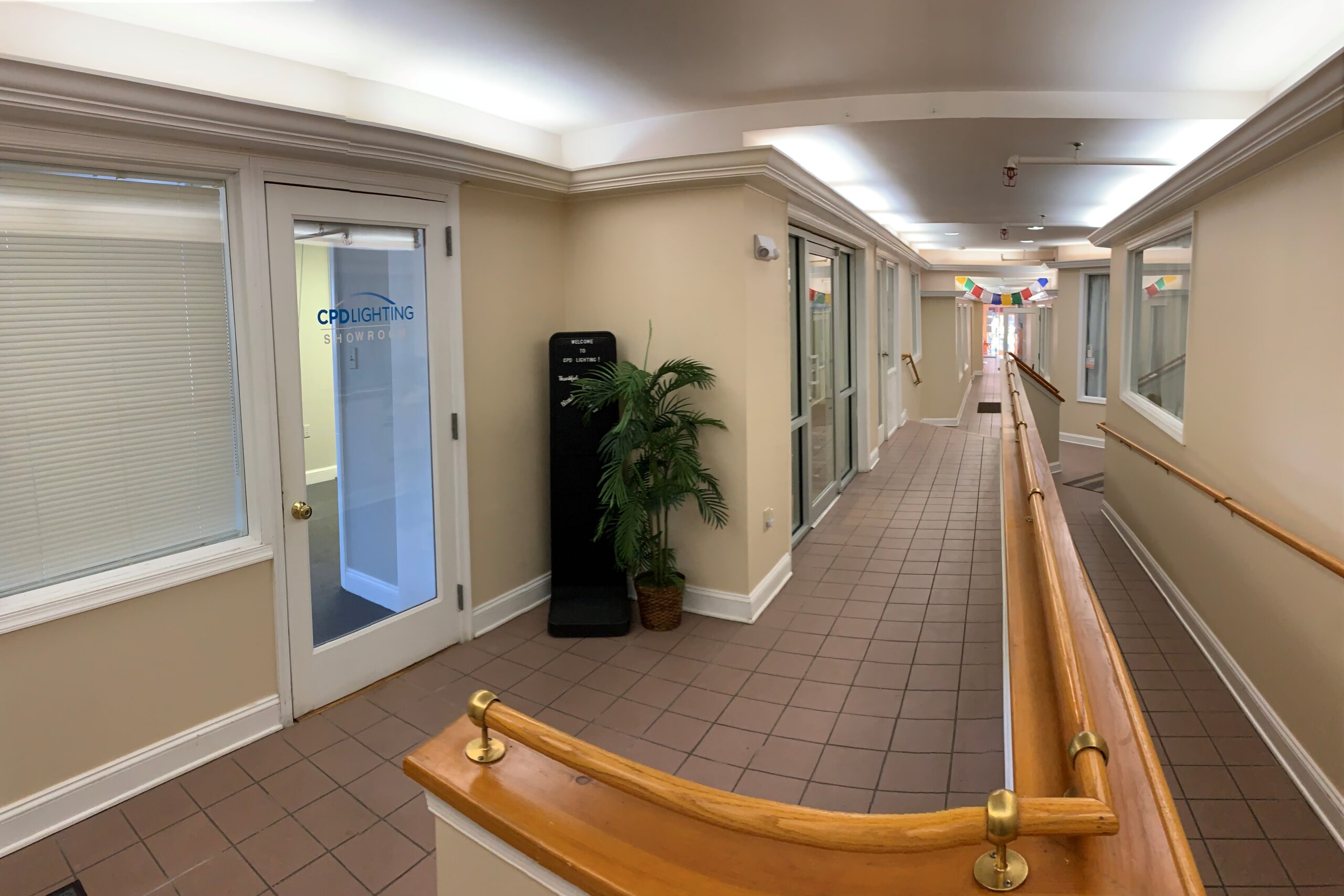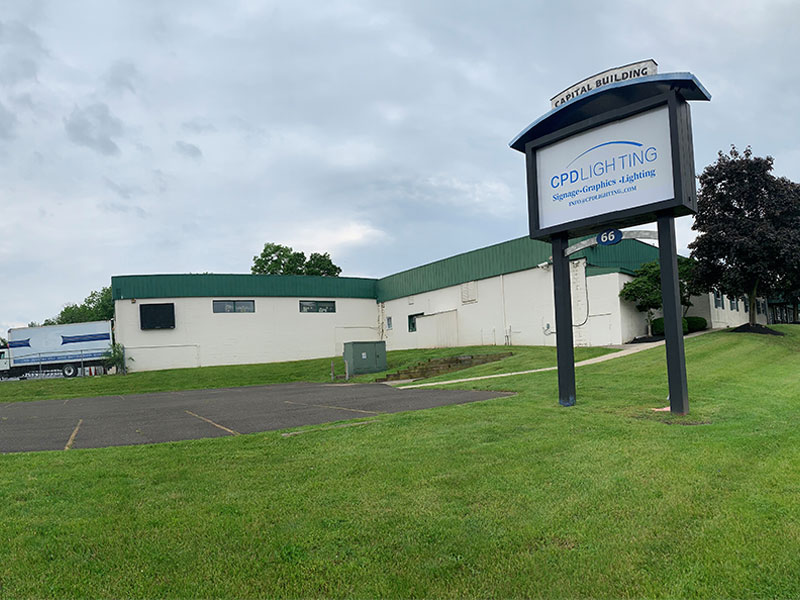 CPD Lighting
Manufacturing & Warehouse
66 Bethlehem Pike
Colmar, PA 18054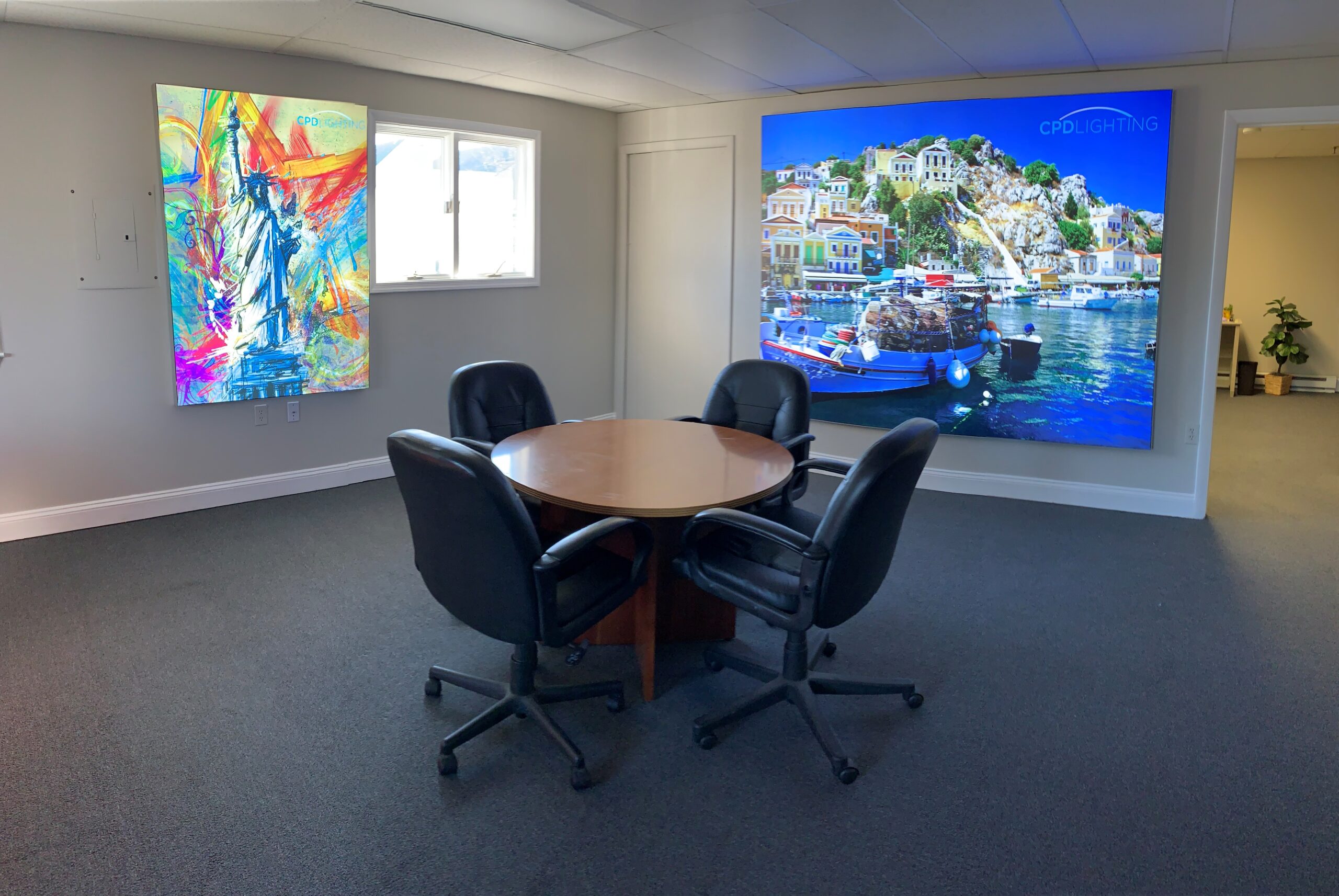 CPD Lighting operates out of a 35,000 square foot manufacturing facility in Pennsylvania. We specialize in any shape and any size LED light panels for backlighting.  Don't trust just any lighting company to handle your ambiance and backlighting. Most companies use LED strips or neon lighting which covers about 5% of the area you need illuminated. CPD Lighting's new & innovative light panels will cover 100% of the area you need. Not only will it cover the area, but it will be completely uniform and much easier of an install. Our thin and custom size lighting panels are used for a variety of applications and our customers find new uses every day. One use is our illuminated trade show flooring light panels. These 6mm thin illuminated LED floor panels are extremely durable and can take the weight of a crowd of people, stands/booths, and even cars for showrooms. Although we use these 6mm thin panels for trade show illuminated flooring, we also use these light panels for permanent lighted flooring installs for musuems, lobbies, and logo displays. These panels last 75,000 hours, in a business setting that's about 15 years. Another, and one of most popular applications, is our 6mm thin LED light panels for backlighting countertops and bar tops. Lighting for countertops has never before been possible as there hasn't been a thin light panel to do so. Many people use LED strips, and unfortunately the outcome is less than ideal. LED Strips will only light about 5% of the area in which you need, and to position these strips makes for as tough install. Our 6mm thin led light panels for countertops change the game. Our thin and custom light panels simply lay on the wood cabinet, and the onyx/etc you are illuminating can lie directly on top of the light panels. If your bar top is long and curvy that's not a problem for us. Simply give us your CAD file or drawings and we can make it exactly to your specified shape. Of course when illuminating bar tops with our LED panels you will need cut outs for sinks and possibly light fixtures, this is not a problem at all. Ask our representatives today how you can backlight your countertops with our LED panels.
Have an outdoor lighting application? Our IP65 10mm thin custom size light panels will save the day. Our largest panel is 5' x 10' however our clients tile these for large signage applications. We can also make our 10mm thin IP65 panels double sided. This means light will protrude from both sides of our 10mm thin light panels. Some IP65 outdoor panel installs include: directional signage for malls and hospitals, backlighting company logos or message centers, ambiance displays for casinos, and more. Contact us today, our 10mm thin IP65 LED light panel is sure make your install an easy set it and forget it. Our outdoor LED panels also last 75,000 hours, just like out indoor LED light panels!
Have an application where thin LED panels are not thin enough? Our 1mm thin LEC light panels may be just the fit for you. Our 1mm thin CeeLite panels are flat and flexible and can fit in almost any space or area. We currently stock these 1mm light panels and the lead time is within 24-48 hours of your order. These 1mm thin light panels are used mostly for trade show applications as they are easy to transport and can flex around curves and columns. Some bar and club owners also use our 1mm thin CeeLite panels for illumining bar tops, walls, and floors. These panels are not as bright as our LED panels but will absolutely add a glow to your application. Ask our representatives more about all our custom size and thin light panels options and see what the best fit is for you.
CPD Lighting has been privileged to work with well known clients whom have proven successful in the marketplace, these clients include: Prada, H&M, Nascar, Otis Elevator, CNN, Septa, Varian Pharmaceutical, Bvlgari, Osram Sylvania, and many others. We also deal with the everyday type innovator who simply wants to add pizzazz to their applications. No project is too big or too small for us, and we value every project and relationship.  Becoming a customer of CPD Lighting also means getting the latest developments on new technology which is currently being engineered. As innovators in technology, we are on a constant search to move forward and supply the latest and hippest lighting to date. That's the goal of CPD Lighting.