This is one of most popular questions. How do you light stained glass? Stained glass is one of CPD Lighting's most popular applications, and its also the most critical to light correctly. Stained glass is unforgiving when it comes to incorrect backlighting. If you don't use the correct lighting it will show through the stained glass and it will look terrible. The best way to light stained glass is with our custom sized CPD Lite Tiles. Our CPD Lite Tiles are 100% custom is shape and size (we also do curvy shapes and cut outs) and they are perfect for stained glass. They light stained glass uniformly so they mimic that of sunlight behind them.
Since some stained glasses are extremely translucent, we would then recommend adding our vinyl diffuser. If you can see through the stained glass (like a clear window), our diffuser makes the light panel a milky white color. A good way to determine if you need an added diffuser is to put your finger 1" behind the stained glass. If you can see your fingerprint we would recommend a diffuser. If you cannot see your finger print, then no diffuser is needed.
Q: How many panels will I need?
A: It depends. Please email us (info@cpdlighting.com) your drawing and stained glass design, and we will advise how many light panels we will use.
Q: How do I install them?
A: CPD doesn't get involved with the install, however (upon request) we can put custom screw holes in our panels. This way you can simply drill them to the back wood substrate or wall.
Q: Do I need any spacing between the light panels and the stained glass?
A: You do not need any spacing between our panel and the stained glass as there is little to no heat generated. However of your tiling light panels you may want 1-2"s of spacing.
Q: What's the lead time?
A: Our lead times vary, however our standard lead time is around 3 weeks.
Q: Can I test your light panels with my stained glass?
A: Yes – we offer 7" x 7" discounted samples. Please contact us for ordering information.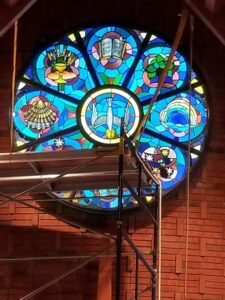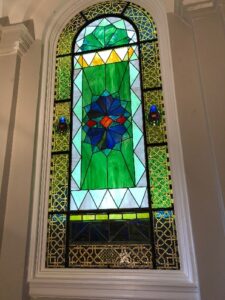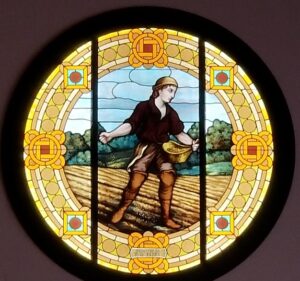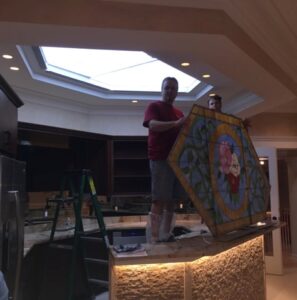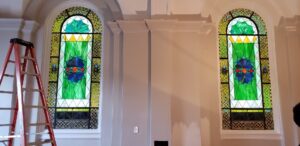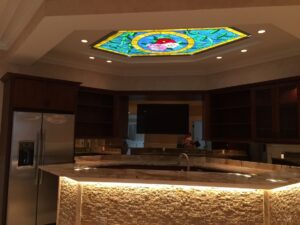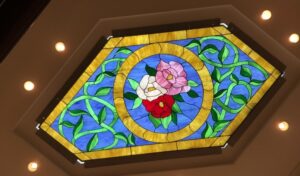 If you have any questions please contact us, we are here to help!
Thank You!
info@cpdlighting.com